Stand Collar Sweater - 'Free Fall' - Good Good Good x Shaun Hill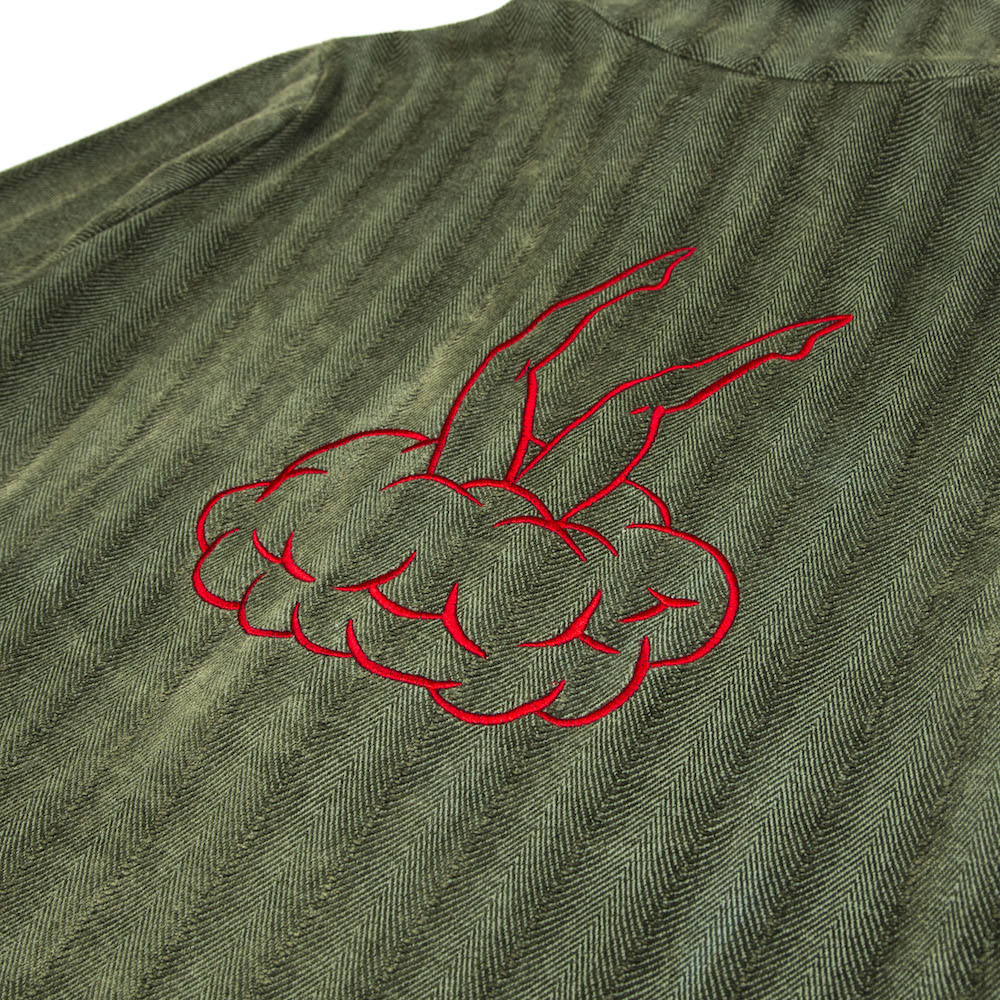 A high-standing-collar sweater, finished with stud button closure. Featuring 420-inspired embroidered details from collaborator and South African illustrator Shaun Hill. Cut from a luscious chenille/cotton throw milled by South African heirloom textile mill, Mungo. 
Handmade in Cape Town.